I know it has been a long time since we had a Weekly News. Recently I have had personal issues going on which made these posts be put on the side for the time being. But I will be starting to try getting these going again so everyone can be informed with what is going on. I also hope we can get your feedback on a few things which will be in this post.
Last Week ReCap:
More like last two weeks, but anyways.
Perm Ban Lift:
Last week we had a Massive Perm Ban Lift. Some players had concerns about this and I can see why. The reasoning is mainly due to rule changes and/or their ban either being well served or not even needed. Sure there is the benefit that some players might come back which is not a bad thing. Some people might be concerned that we are just letting people back who are just going to cause issues. I want to make clear that yes sure some of these people might come and cause some issues, but I want to make it clear that if they choose to do that then they will quickly find themselves re-banned. Some of the players that were banned had their ban back in 2013 which was about 3-4 years ago. People can change within that amount of time and its good for us to give them a chance to see if they have changed.
More UnBans will be happening within the year but only if the staff feels the player has done their time and we can feel right to bring them back.
Credit Shop Release:
On the credit shop we had a few new items come out like the Grand Cross Sword Skin.

We are currently working on bringing more skins to the server in more ways than just credit shop. But we want to know, what would you change about the skins that are currently on the credit shop? are the prices too much? are credits too expensive? is there nothing interesting? Please leave your feedback about the credit shop and what items you would like to see added there.
Staff Promotion:
We are still looking for 1 or 2 more people to be promoted to helper. If you wish to be part of the staff please apply on the helper application section of the forum.
But we did manage to promote one player to helper recently and so far has been doing a wonderful job. Congratulations to
Swedegoalie
! We hope you continue to do an amazing job and help our community.
Deepvale:
Deepvale has been an on going project for craftland to bring a new and interesting greycliff style world for the players to enjoy. Soon production will be starting up again due to schedules freeing up so this is what we need from you guys. What blocks, Items, or Structures would you like to see generate in this world? We are especially looking for ideas when it comes to Arctic Biomes, Oceans, and Beaches / Deserts.
Tournaments:
We are also going to try to start and make some more tournaments for the community to participate and get prizes from. What type of tournaments or contests would you like to see? Video Contest? Quake Tournaments? Roller coaster Contest? Skin Contest? Anything feel free to suggest. These will most likely be the things we will also stream for the community when we are judging or watching over.
Suggestions:
Lastly I wanted to see what everyone's ideas were on the following textures. These can be used for anything but just needs suggestion for uses. Please note that this doesn't mean these textures will be actual items coming to craftland. They are textures that were laying around and had no use and I (Arbr) wanted to see what everyone's ideas would be when it came to them. What could be the items name and purpose.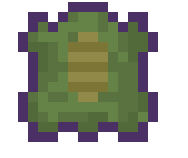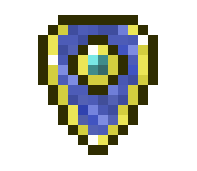 That is it for this week. I know there was a lot of questions that we wanted to know. But hopefully everyone can at least answer one of our questions. For now have fun!